Quantum Giant Stack Containers
This economical high density bin storage system includes Quantum's heavy duty giant stack bins with open hopper front for easy access. Optional clear windows maximize capacity, prevent spillage and convert the bin to a true tote. Optional dividers keep contents organized.
Giant Stack Containers
Quantum's QGH 700 is designed for multiple applications in recycling, storing parts, tools and warehouse items.
The bin will stack up to 6 bins high creating sturdy, tall storage systems.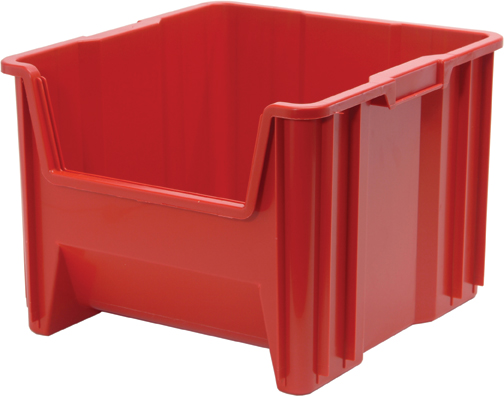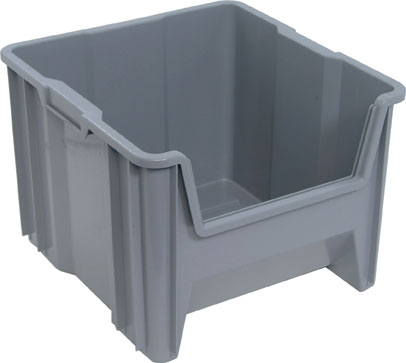 PERFORMANCE FEATURES
Outside Dimensions in Inches

Model No.
L"
W"
H"


CTN. QTY.

Stack Load Capacity per Bin

Price per
Bin

QGH-600
17-1/2
10-7/8
12-1/2
4
100 lbs
11.45
QGH-700
15-1/4
19-7/8
12-7/16
3
100 lbs
14.70
QGH-800
17-1/2
16-1/2
12-1/2
2
100 lbs
14.60
WGH-600
Clear Window
4
14.45/ctn
WGH-700
Clear Window
3
14.60/ctn
WGH-800
Clear Window
2
9.05/ctn
LGH-700
Label
3
1.25/ctn
Please Note Color Options:
QGH-700 available in red, gray, blue, ivory, red and black.
QGH-600 and QGH-800 available in gray, blue and red.

Back to Quantum Home Page

Last updated 6/19/18
Copyright Equipment and Supply Central 2012